Vound / Aduna
Semantic Exploration and Cyber-crime Investigation

For a year and a half I worked as a part-time interaction designer for Aduna, a company developing enterprise search solutions. During my time at Aduna I have helped to improve the usability of their software, worked on a large consultancy project, and helped transforming their generic search solution into a tool specifically suitable for cyber-crime investigation.
History
Back in 2005 I attended a guest lecture by Aduna. As part of the course, Steven Langerwerf and I analyzed Aduna's AutoFocus software and came up with several possible improvements. In 2006 I took a course at CMU on Software Architectures for User Interfaces. As a final project for this course, I decided to implement several of the improvements I suggested earlier. Together with Gabriel Golcher and Herman Ng, I implemented the improvements in the JAVA source code. During the winter break I discussed the design rationale behind the improvements with the Aduna development team.
By the end of 2007, Aduna asked me to come work for them as a part-time interaction designer.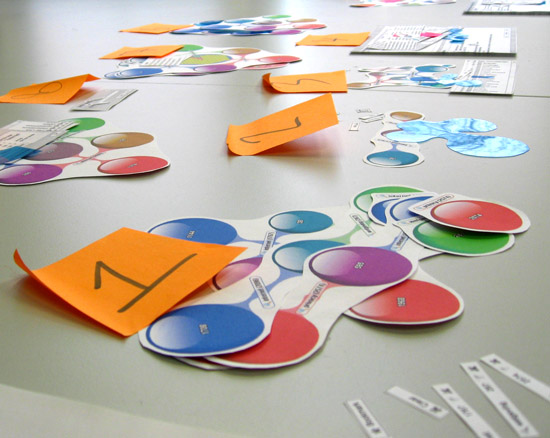 Usability and Usefulness
My first task at Aduna was to test and improve the usability of AutoFocus and its unique search visualization. I performed Heuristic Evaluations, designed new interaction concepts, validated these with users, constructed and tested paper prototypes and at last implemented the improvements in a Flash-based mock-up.
Several of my proposed improvements have now made their way to one of the Aduna products. Furthermore, my approach has inspired the development team to take a more user-centric approach to software development.
Consultancy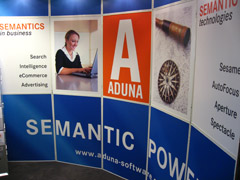 When a large Dutch insurance company asked Aduna for a creative search solution linking their knowledge about risks to customer data and experience research data, I was asked to design such a solution. Together with the Context Innovation team I explored the different types of information they wanted to include and came up with a hybrid solution to explore linked and unlinked data in an intuitive interface.
As a side-project I analyzed information flows in the risk department and designed a tailored way gathering, augmenting and disclosing risk information for risk analysts and underwriters.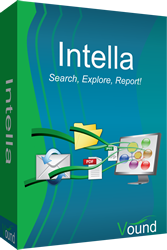 Intella
Aduna recently started a Joint Venture with Forensics Matters to form Vound. For Vound I helped to transform the AutoFocus software into Intella, a tool for digital forensic research.
Design
Beside my main position as an interaction designer, Aduna has also used my experience in visual design. I designed several brochures, the Aduna website, and an exposition banner.

I also designed the entire Vound corporate brand, including the Intella product logo, the Vound website, several brochures, and the software box.
Accomplishments
Designed and tested several improvements to AutoFocus.
Developed new exploration concepts for linked and unlinked data.
Helped to transform the Aduna software into a tool for digital forensics.
Designed the Vound corporate brand and several marketing objects for both Vound and Aduna.